Grand Palladium Riviera Maya Honeymoon Photography
Riviera Maya
Playa del Carmen
Tulum
Cozumel
Isla Mujeres
Candy & Francis
Candy and Francis were an awesome pair of newlyweds who invited us to spend an evening photographing them enjoying their relaxing honeymoon in Playa del Carmen. It was Candy's first time on a tropical vacation, and there were no complaints. Despite the intense heat and humidity that comes with summer in the Mayan Riviera, she was loving every minute away from life in Toronto. I can't imagine a better way to relax and unwind after planning a wedding for the better part of a year, or more. Isn't that the definition of honeymoon anyway? As it turns out, the Royal Suites Yucatan Resort by Palladium was a great spot too, with an adults only pool and beachfront. A pool adjacent to their section consists of ocean water that flows continuously, with an adorable foot bridge traversing from around the poolside to the rocks along the ocean front.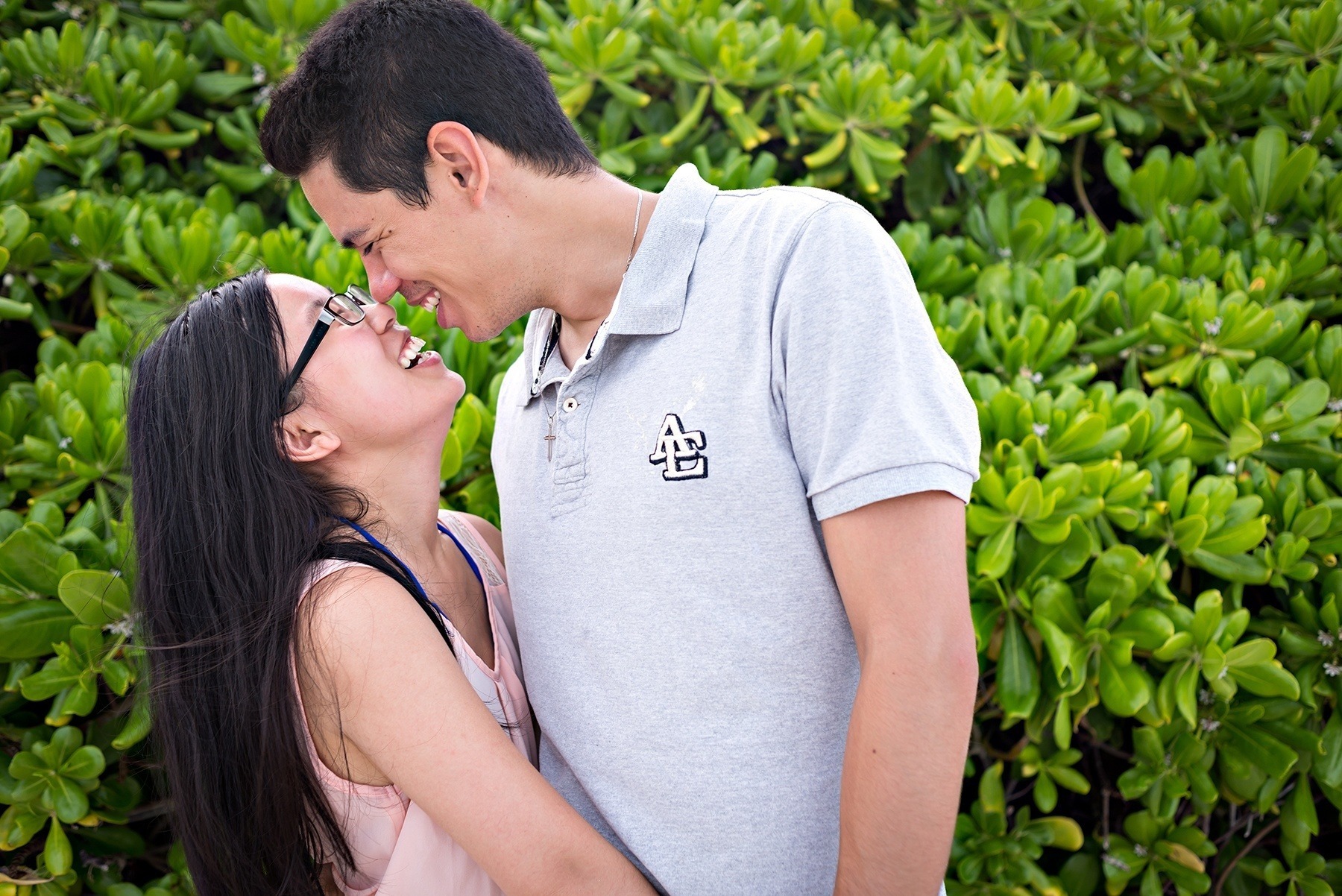 Having access to the entirety of the resort, Candy & Francis opted to go for a walk through a designated pathway, and head to the larger portion of the beach, stopping along the way to enjoy the serenity that some of the smaller, more romantic spots, had to offer. And the freestanding gazebo was nearly begging for some much deserved attention. So, Candy took Francis by the hand and led him her way to take a moment to dance to the music that wasn't play, as if nobody was watching. They smiled, they giggled, she spun, and it was truly a sweet, tender moment we had the pleasure to photograph. While they continued to walk along the shore, frolicking slightly in the waves that gently lapped at their legs, we held back to capture some more candid shots of the couple so obviously in love, and so natural in front of the camera.
The time seemed to pass by at an accelerated pace, but that didn't stop us from continuing to explore the remainder of the Grand Palladium resort beach lounging area, stumbling upon hidden treasures like the unused structure typically meant for wedding ceremonies on the beach, and we weren't shy to use it to our liking. There was a whole section devoted to lounge beds, complete with netting, where pillows were being gathered by staff to bring inside for the night. We jumped at the opportunity to snag as many pillows as possible, and get a shot before being asked to move along. Neither Candy nor Francis had been much into hammocks, for fear of becoming a tangled mess and/or falling, so we took precautions to keep it simple with sitting on it as if it were a swing, rather than a bed. Needless to say, the evening was a blast, we had a lovely time with the newlyweds and couldn't have asked for a more down-to-earth couple to spend time with during their honeymoon.
Recent Weddings, Couples & Families