Barcelo Maya Palace Wedding Photography
Riviera Maya
Playa del Carmen
Tulum
Cozumel
Isla Mujeres
Claire & Brian
When two high school sweethearts finally decide to take it to the next level and make a marriage official, you know they have been through thick and thin and ready to take on the world together. Claire and Brian are a perfect example of that everlasting, truly profound love. The beach setting at Barceló Maya Palace was the perfect tropical backdrop for the longtime lovebirds to profess their love for one another.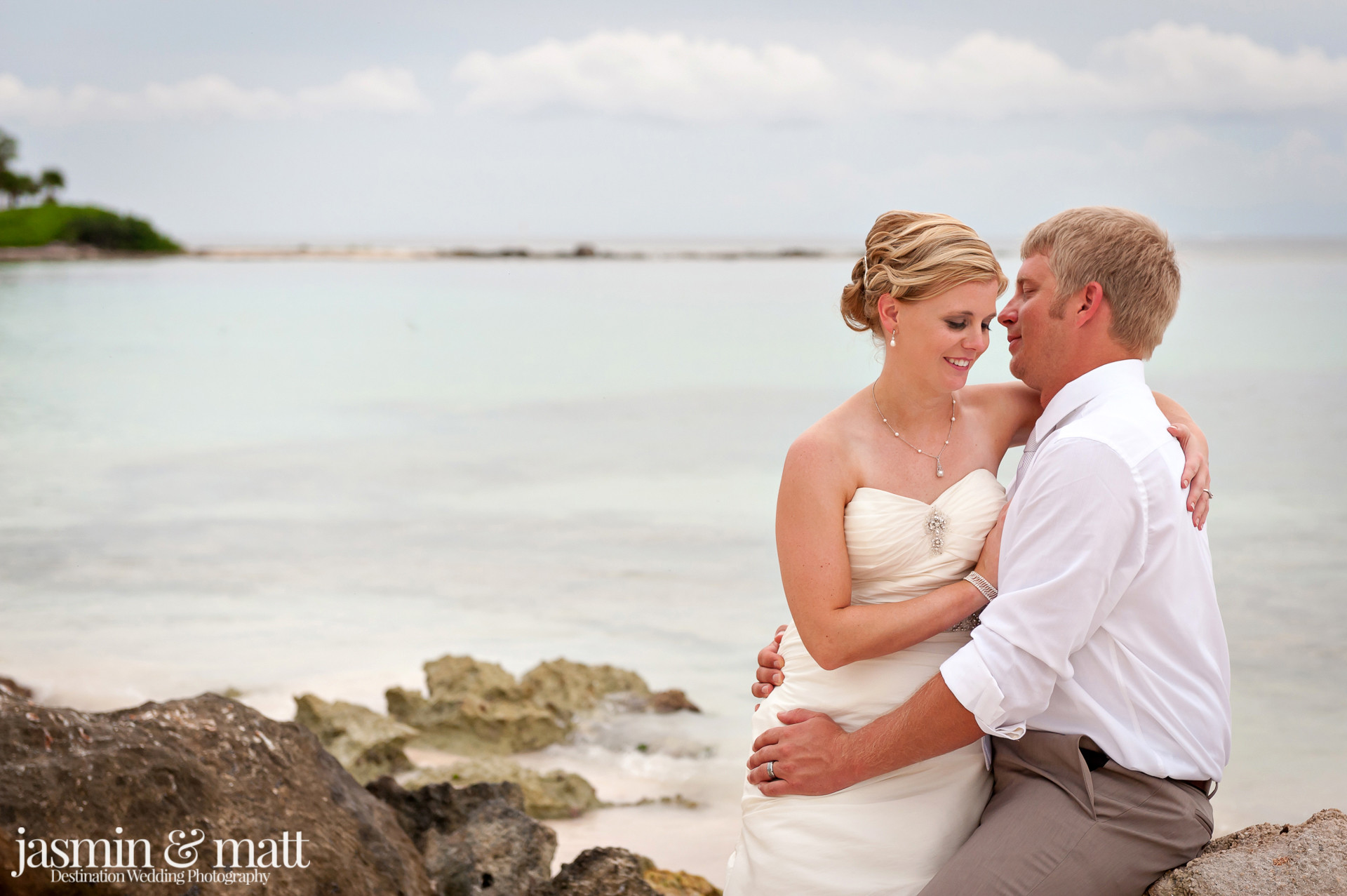 Claire and Brian's wedding was the last of our 2015 weddings, and we were excited to be going out with a bang! What we didn't anticipate was Mother Nature giving us nothing but grey overcast skies, but we rolled with the punches anyway. There's no sense in letting a lack of sunshine ruin an otherwise perfect location for a wedding. We clicked immediately with Claire via email, long before they traveled South, but then again it's hard not to get along with other prairie folk like ourselves. For as long as I can remember, I've always thought of Manitoba as the Minnesota of the North, so there was plenty in common with a couple hailing from Minnesota. Claire had already forewarned us that Brian and his groomsmen were all likely thinking at various points throughout the vacation, that they'd rather be hunting or fishing than relaxing on a beach in the tropics. You would never have guessed it though, with everyone having a fabulous time celebrating the 12 years Claire & Brian have been together, and the brand new journey of marriage that awaits them. As Claire pointed out herself "we've been through all the crazy years between 16 and now 28! Because we've been together so long, I feel like we already know there's nothing we can't do or get through together!" We say Cheers to 12 years of togetherness, and Cheers to dozens more as husband and wife!
If you're searching for professional photographers ready to capture the smiles, the tears, and everything in between, look no further than Jasmin & Matt Photography. We are proud Canadians living in the heart of the Riviera Maya, ready to create some lasting memories from your big day, so contact us here today!
I Won't Give Up - Jason Mraz
Recent Weddings, Couples & Families