Playacar Beach Wedding Photography
Riviera Maya
Playa del Carmen
Tulum
Cozumel
Isla Mujeres
Annie & Phil
DIY Wedding at Villa Caribe in Beautiful Playacar
When Annie first contacted us regarding her Do-It-Yourself wedding in the heart of the Riviera Maya, Playacar of Playa del Carmen, we were immediately hooked. If you are in complete charge of orchestrating your entire wedding celebration, then hats off to you! You are a force to be reckoned with, and are deserving of a medal. Annie had a handle on everything, and as a result, her wedding flowed as smoothly as Mother Nature allowed.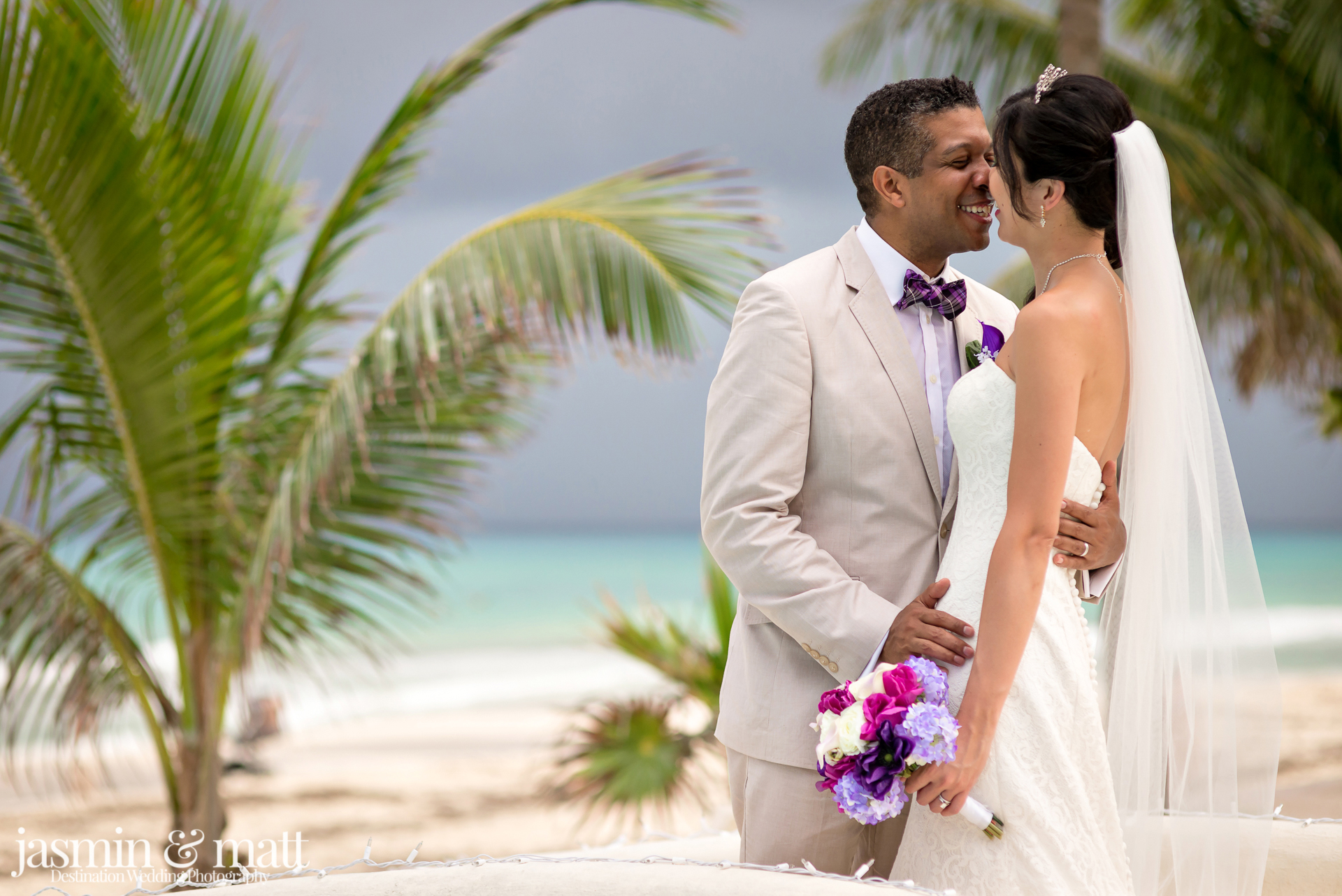 DIY weddings can be some of the most fun and most creative, in every sense of the word and on every level. It really gave us a chance to connect with Annie prior to their arrival in Playa del Carmen, and it's those types of connections that we thrive on. Any time Annie had questions, she sent us an email and we enjoyed a correspondence that ranged from discussing the best street tacos to some of the great hookah lounges in town, to more practical wedding suggestions like local florists, officiants, and local caterers. It helped solidify a friendship before arrival, and the wedding was infinitely more relaxed as a result. Annie & Phil had expressed more of an interest in documenting the fun times shared between them and their guests, than they did of details and getting ready. Having rented a few villas in the Playacar portion of town, they couldn't stress enough that the day was just as much about their loved ones as it was about them. We took some time during the cocktail hour to photograph the newlyweds in the surrounding areas, always keeping an eye on the storm clouds that were fast approaching, and managed to just barely miss the downpour. As a result of the weather, the reception dinner was delayed, the cocktail hour was extended, and we had a chance to socialize and photograph everyone in their element during the unexpected setback. Which wasn't really a setback at all, looking back at the fun photos that were able to highlight the "Good Times with Good People" mentality of the day, and the entire week vacation, as a whole. We couldn't have asked for a more down-to-earth couple to spend the day photographing, and wish Annie & Phil nothing but health & happiness in their lives together.
If you're searching for professional photographers ready to capture the smiles, the tears, and everything in between, look no further than Jasmin & Matt Photography. We are proud Canadians living in the heart of the Riviera Maya, ready to create some lasting memories from your big day, so contact us here today!
Recent Weddings, Couples & Families