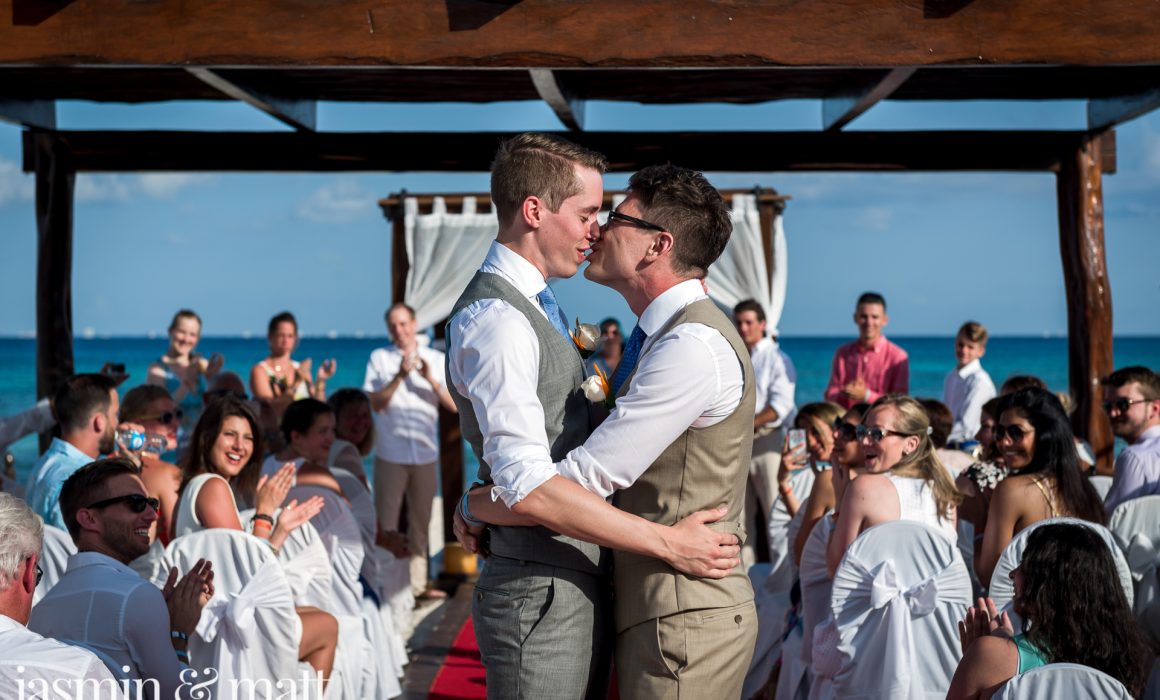 If we could go back in time, we would absolutely choose to have Jasmin and Matt as our wedding photographers again. Without hesitation. They are talented, fun and kind-hearted people.
Generally, when you think about wedding photography, you expect the impact to be post-wedding, when your photos serve as memories of your special day. Jasmin and Matt definitely had that impact – our pictures are wonderful! But, it goes beyond that. They had a huge impact on the wedding day itself. They were so easy to talk to and made us laugh so much that the stress of the day just disappeared. They were so organized, which made us feel like we could take a step back and just enjoy the day. They also fit in so well with our family and friends that everyone was begging them to stay once they were off the clock.
Leading up to the wedding, we were impressed. We were admittedly a bit stressed out because the photographer that we were going to bring down from back home had to back out due to the Zika virus. We felt like we had minimal time to find someone else, and availability and pricing were so difficult that close to the wedding. Jasmin and Matt were very accommodating. They were extremely responsive, which helped us get everything sorted out quickly. They also put together a special price for Canadian guests to assist us with the poor Canadian dollar at the time. Their customer service was bar none in our opinion.
We felt pretty comfortable after the wedding that our photos were going to be great, because any time we thought – oh, hey, this is a good photo opportunity – there they were in the background capturing it. But now that we have all the photos, we can confidently say they are exceptional. Jasmin and Matt have a knack for capturing the joy people experience at a wedding and the love that two people have for each other. Everyone from our group has been raving about the photos non-stop. We are so thankful to have these photos to remember our amazing week in Mexico.
We enjoyed getting to know Jasmin and Matt at the wedding so much, that before leaving Mexico we went out with them for food and a night on the town in Playa del Carmen. They are quite simply nice and down to earth people and we are lucky to now call them our friends. We would absolutely recommend having Jasmin and Matt as your wedding photographers, and if you have any specific questions, don't hesitate to get in touch with us either through this review, or through Jasmin and Matt who can pass along our e-mail.