Azul Beach Riviera Cancun Wedding Photography
Riviera Maya
Playa del Carmen
Tulum
Cozumel
Isla Mujeres
Amber & Terrance
There may have been rainy weather forecasts and as a result, both ceremony & reception were moved to alternative interior spaces. The precipitation managed to mostly stay away, and thankfully so! The flawlessly manicured grounds at Azul Beach Riviera Cancun were the perfect backdrop for some very intimate and romantic moments with Amber & Terrance.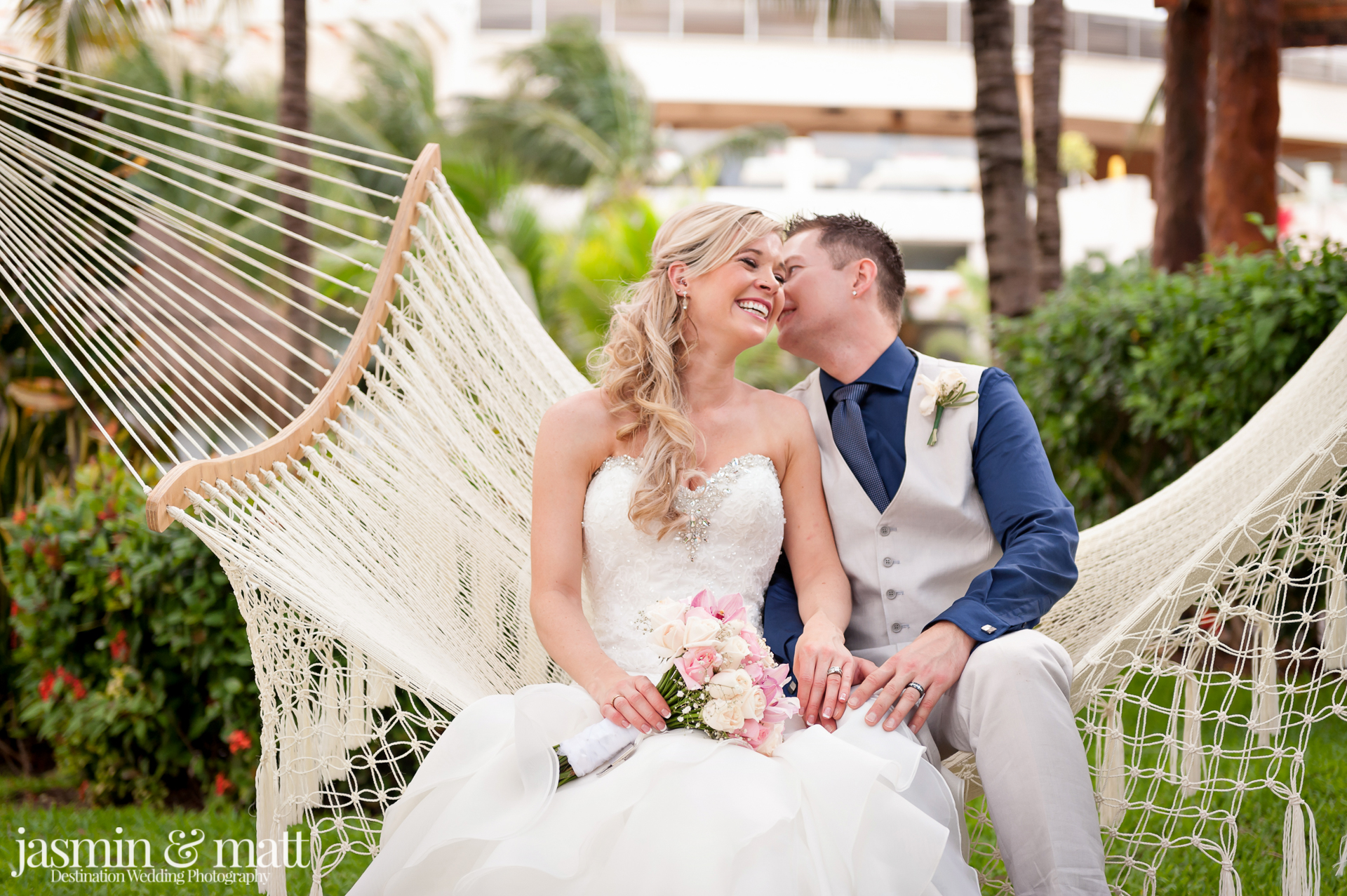 When Amber reached out to us with barely a month before her wedding date, she was frantic and stressed, doubting her initial decision to go with the resort photographer. Perusing their work, she just wasn't convinced it was the style she was after, and was determined to seek out someone she felt confident would deliver photos she would gush over years down the road. And less than 48hrs, we were booked! A wave of relief rushed over Amber, now feeling confident with her changed mind. I think her excitement is fairly evident from this too-cute-for-words exclamation "Its official!! YAAAAAAAY You have no idea how much of a weight has been lifted off my shoulders by finally taking the plunge and making the switch. Thank you so much for your guidance." Needless to say, we're so happy you trusted us with your wedding photography, and couldn't be more ecstatic with the end result of their last minute decision. And from there, we exchanged plenty of emails, getting to know each other more intimately before their wedding. Hearing everyone's unique life and love stories is one of my favourite parts of this job, and also really helps ensure that we are sensitive to some of the hardships that others have endured. With Amber's father having passed, she wanted to be sure we photographed the material heart in her dress crafted with love from one of his shirts. And knowing she was going to ask her mother's fiancé for the father-daughter dance helped ensure we were there to capture those surprise tears of joy shared between them. Cheers to the beautiful couple, and to the many years of love, laughter, and life ahead of them. You were a dream couple to work with and we wish you nothing but the best in your future together!
If you're searching for professional photographers ready to capture the smiles, the tears, and everything in between, look no further than Jasmin & Matt Photography. We are proud Canadians living in the heart of the Riviera Maya, ready to create some lasting memories from your big day, so contact us here today!
Recent Weddings, Couples & Families