Barcelo Maya Beach Wedding Photography
Riviera Maya
Playa del Carmen
Tulum
Cozumel
Isla Mujeres
Heather & Josue
Heather & Josue's Caribbean beach ceremony was a dream come true, and mostly secluded thanks to Barcelo Resort's vast, expansive grounds. From the sparkling turquoise waters to the soft, fine white sands, the day couldn't have been more picturesque. Tie in the overwhelming support and excitement from loved ones and you can understand why everyone was all smiles for their wedding day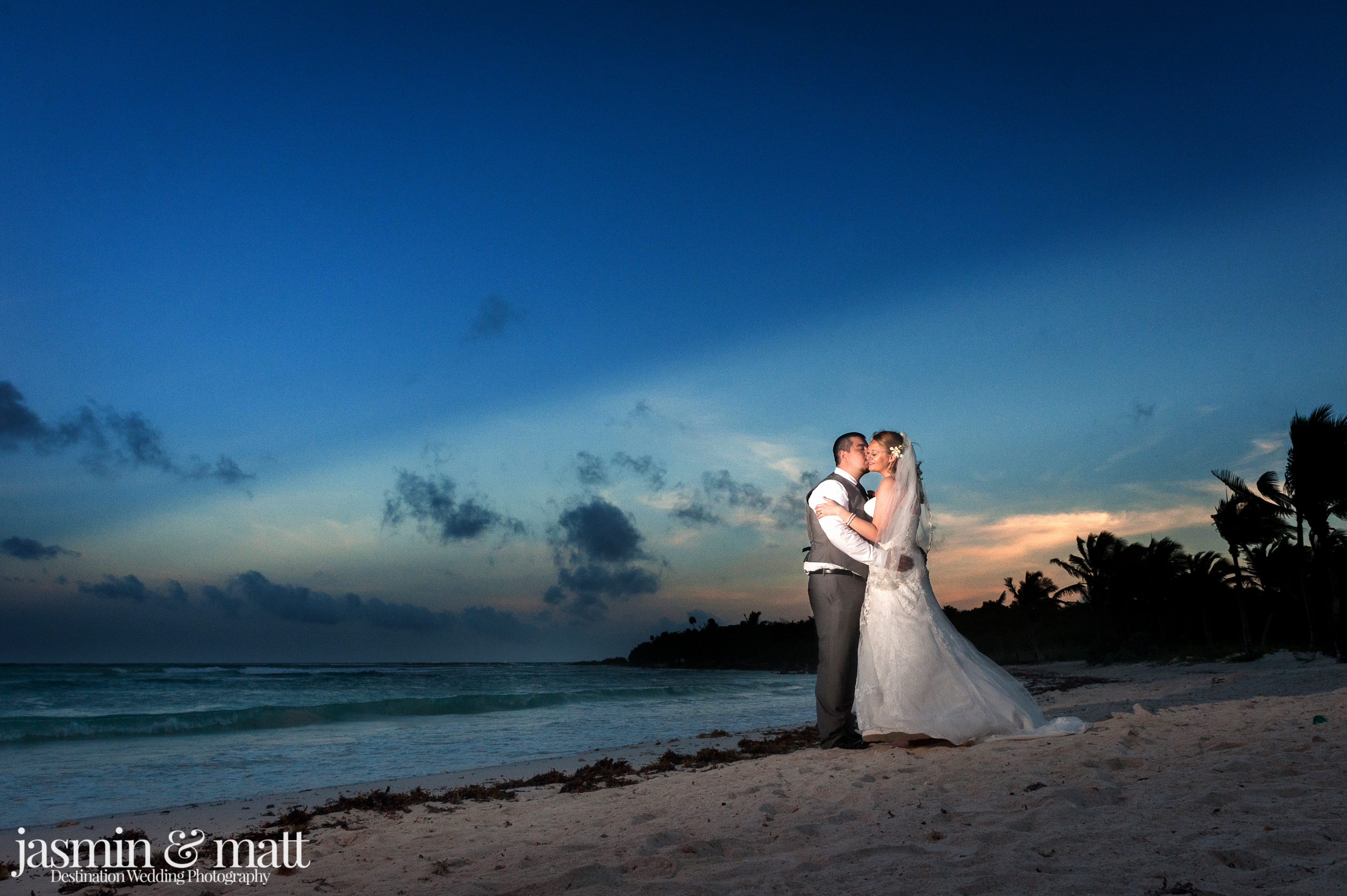 Our day with Heather & Josue may have been a short one, but after having had a close and continued rapport throughout the wedding day planning process, we felt instantly welcomed as guests rather than hired photographers. Watching (and documenting) the love that was coursing its way through the ceremony, it was obvious to all involved, that the depth of Heather and Josue's love for each other knows no bounds. These two were beyond smitten with each other, and the looks exchanged upon first seeing one another at the ceremony had my heart ready to explode. The love, the adoration and the appreciation this couple so obviously shares left me speechless. It's no wonder their engagement in Ireland was such a significant moment in their lives. As tears flowed and congratulations happened en masse, there was no doubt in my mind that everyone in attendance was beyond ecstatic to see these lovebirds exchanging vows and sealing the deal with a kiss.
Heather & Josue, here's to your future together as husband and wife! May you continue to experience new travels and adventures forever in each other's company. And that you continue to encourage one another to set goals and push each other to accomplish them.
If you're searching for fun & professional photographers ready to capture the smiles, the tears, and everything in between, look no further than Jasmin & Matt Photography. We are proud Canadians living in the heart of the Riviera Maya, ready to create some lasting memories from your wedding day, so contact us here today!
Recent Weddings, Couples & Families