Dreams Puerto Aventuras Wedding Photography
Riviera Maya
Playa del Carmen
Tulum
Cozumel
Isla Mujeres
Cheyenne & Jonah
Calm & Stormy Wedding at Dreams Puerto Aventuras
Cheyenne and Jonah's destination wedding was nestled away in the quaint community along the water, Puerto Aventuras, where several resorts operate, such as their resort Dreams Puerto Aventuras. While the ladies were enjoying the hair and makeup services offered in the Spa at the resort, we were busy fawning over details, save the dates, and the gorgeous beading on Cheyenne's wedding dress. Invitations were in pristine condition, and photographed perfectly. The view from their suite overlooked the Puerto Aventuras Marina, and was calming and breathtaking. While the guys were enjoying their cigars, Cheyenne kept her entourage giggling and laughing with requests to assist with undergarments and properly tying her corseted back ribbon. Of course, room service arrived as we had to leave, but that didn't stop anyone from stuffing a piece (or two) in their mouths, and consuming in only a handful of strategically planned bites.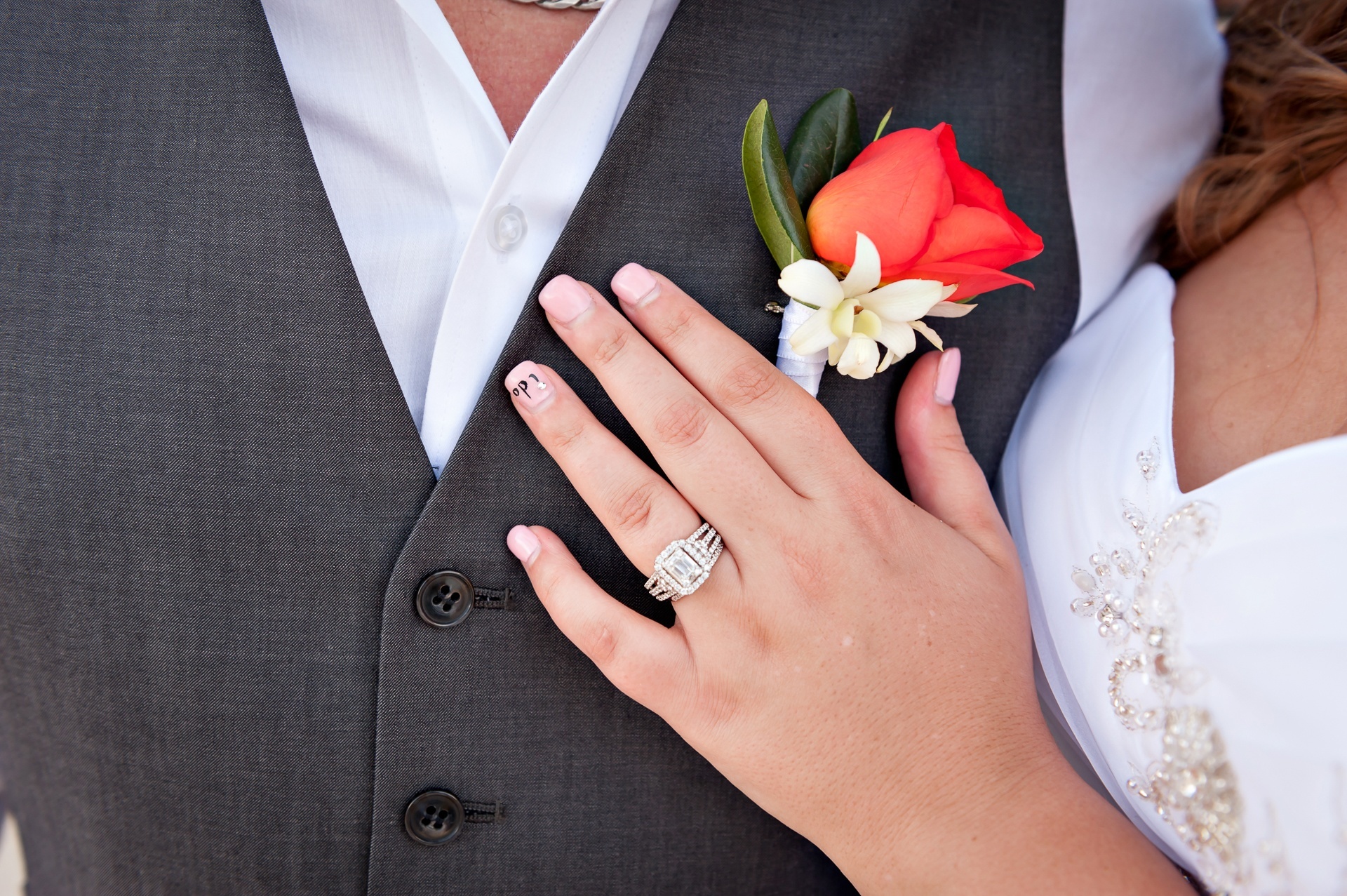 The weather was perfect in the sectioned off nook where the ceremony was set up. Just a hint of a breeze, shaded by direct sunlight, but retaining crystalline blue waters sparkling in the background. The wedding party opted to enjoy shots of tequila to celebrate, before we whisked away Cheyenne & Jonah to explore the rest of the grounds on the resort. The weather cooperated perfectly, with just the right amount of wind to create waves as we would have hoped, since white fluffy clouds were starting to merge and become a bit stormier in appearance.
Unfortunately, with the storm that was rolling in around sunset, came the news that a dinner and dance reception wouldn't be possible in their palapa space on the water, and was all being relocated into sheltered spaces for the dinner and first dance, followed by heading indoors for the entirety of the dance party and reception. Space was limited, but everyone made the most of it. Rain or shine, this group was going to enjoy their private dance party no matter the location.
Recent Weddings, Couples & Families