Grand Palladium Riviera Maya Wedding Photography
Riviera Maya
Playa del Carmen
Tulum
Cozumel
Isla Mujeres
Jannet & Evan
An Epic Destination Wedding at Grand Palladium & Catamaran Tour
If you're travelling to the East coast of  Mexico from the Winnipeg prairies, it's not enough to simply have your ceremony on the beach! Jannet & Evan knew the real game changer would be taking their reception to the sea via a 65-foot Catamaran.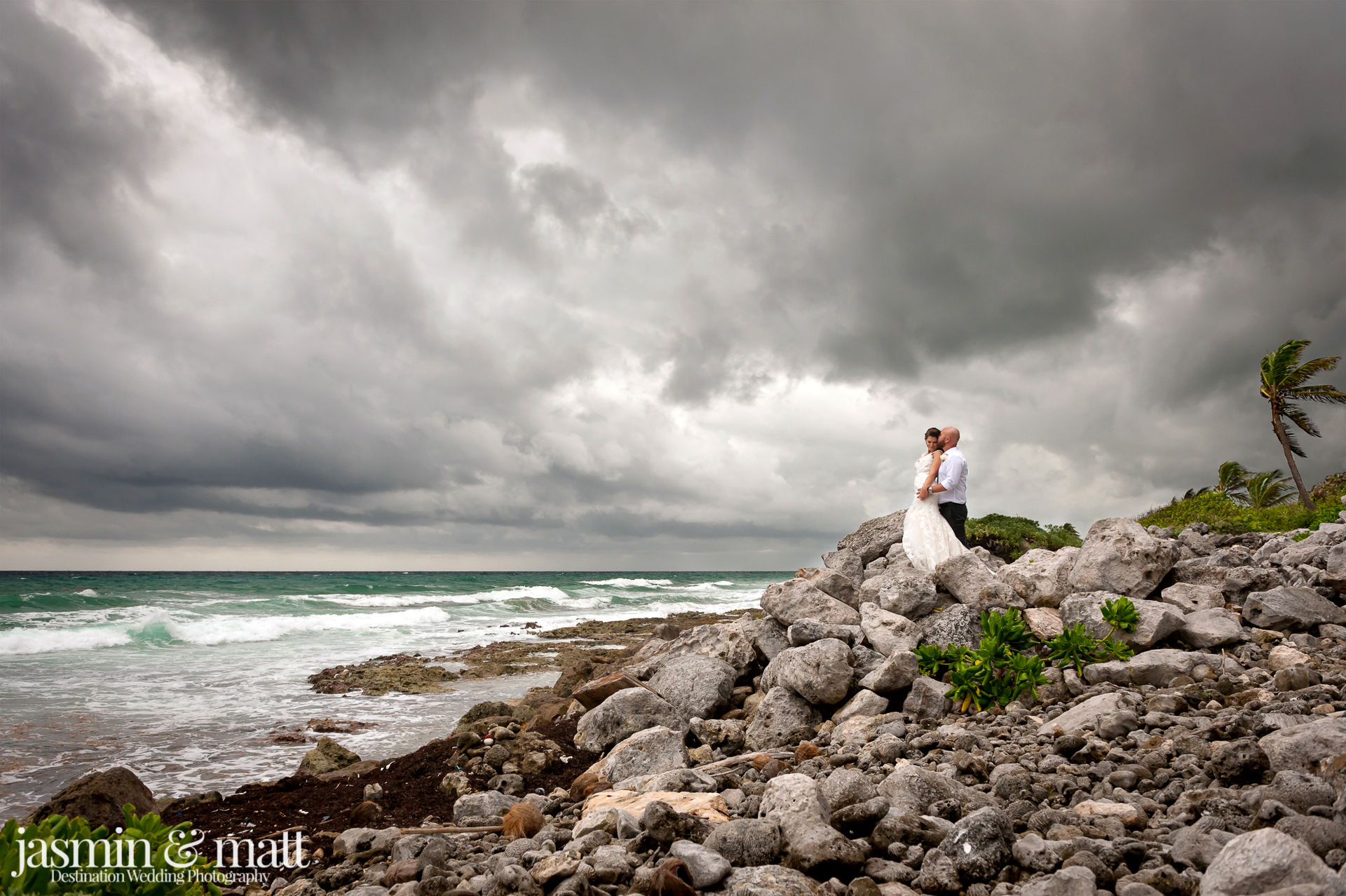 Jannet & Evan's wedding was a whole day affair, and rightfully so! When you convince 65+ people to travel for your wedding, you better have some tricks up your sleeve to keep 'em all entertained! The happiness levels of their family & friends were at the forefront of Jannet & Evan's minds, but then again, that makes sense considering their chance meeting was a result of mutual friends, who had invited them for a night of playing cribbage and drinking rye whiskey.
As Jannet recalls, "After a few years of kicking his butt at crib we started hanging out one on one and became best buds! He is the funniest human I know and I can't help but laugh when I am around him.  He says I'm pretty funny as well so it seems we make a pretty good team.  We love to spend time at the lake fishing, hiking and socializing with friends and family. Some of our best memories have been spent at the lake. We started dating at the lake and got engaged in the same spot we started dating."
Seems only fitting that a couple who relishes in their time spent at the cottage, would want to bring that same laid back attitude to their wedding. First, they started with their ceremony at the resort where they were staying, Grand Palladium Riviera Maya, followed by a wild night cruising the waters on a private catamaran tour.
Booze, food, snorkeling, water slides, dancing, speeches, storm clouds and rain. Oh, and non-stop laughter. And never-ending smiles! That pretty much sums up the evening. Let's allow the pictures to speak for themselves when it comes to the good times had by all, on board the party Catamaran in Puerto Aventuras.
Thanks to the bride & groom, plus their rowdy crew for extending their warmest Winnipeg welcomes! We can't wait to reunite with Jannet and Evan over drinks, be it back home in the prairies, or on the beaches of Playa del Carmen.
If you're searching for fun & professional photographers ready to capture the smiles, the tears, and everything in between, look no further than Jasmin & Matt Photography. We are proud Canadians living in the heart of the Riviera Maya, ready to create some lasting memories from your wedding day, so contact us here today!
Dance Like Nobody's Watching - Donavon Frankenreiter
Recent Weddings, Couples & Families