Grand Palladium Riviera Maya Wedding Photography
Riviera Maya
Playa del Carmen
Tulum
Cozumel
Isla Mujeres
Melissa & Chris
Melissa and Chris were quite the extraordinary couple, super down-to-earth and chill Canadians, which resonates perfectly with our similar way of life. Both hailing from Calgary, Alberta, they had a significant amount of family members of all ages, and friends from random other Canadian locations, who were all just as excited as the couple, to be celebrating their marriage. We were pleased to be arriving at Grand Palladium Riviera Resort & Spa again, knowing we would have lovely rooms to work in when it came to photographing details and getting ready shots. Melissa was as cool as a cucumber, upon our arrival. She was completely non-chalent and stress-free, considering it was her big day! Perhaps it was their decision to forgo having any sort of wedding party, which meant there was no one else around to contribute the excitement frenzy that occurs during the getting ready stages of one's wedding day. Even Melissa, or Mel as she coaxed us to refer to her as instead, couldn't quite pinpoint what had her seemingly not exhibiting any anxiety or nervousness. Also, she is an exceptionally organized individual as well. As someone who has a tendency to be a little neuroticand have a little misplaced OCD at times, so I can really appreciate others that are on the same page as me with certain organizational skills. Everything was beautifully laid out on the bed for her ease of accessibility. Mel herself, had quite the stunning glamorous pin-up look going on, and it is certainly a shame that there wasn't a pre-discussed setup for some more boudoir style photography. Mel had her make up perfect by the time she was ready to get into her dress, and her simple elegantly styled longs locks were the perfect compliment to her mermaid-style wedding gown. When questioned for further make up advice, Mel's response is short and sweet and to the point. "You Tube tutorials for everything".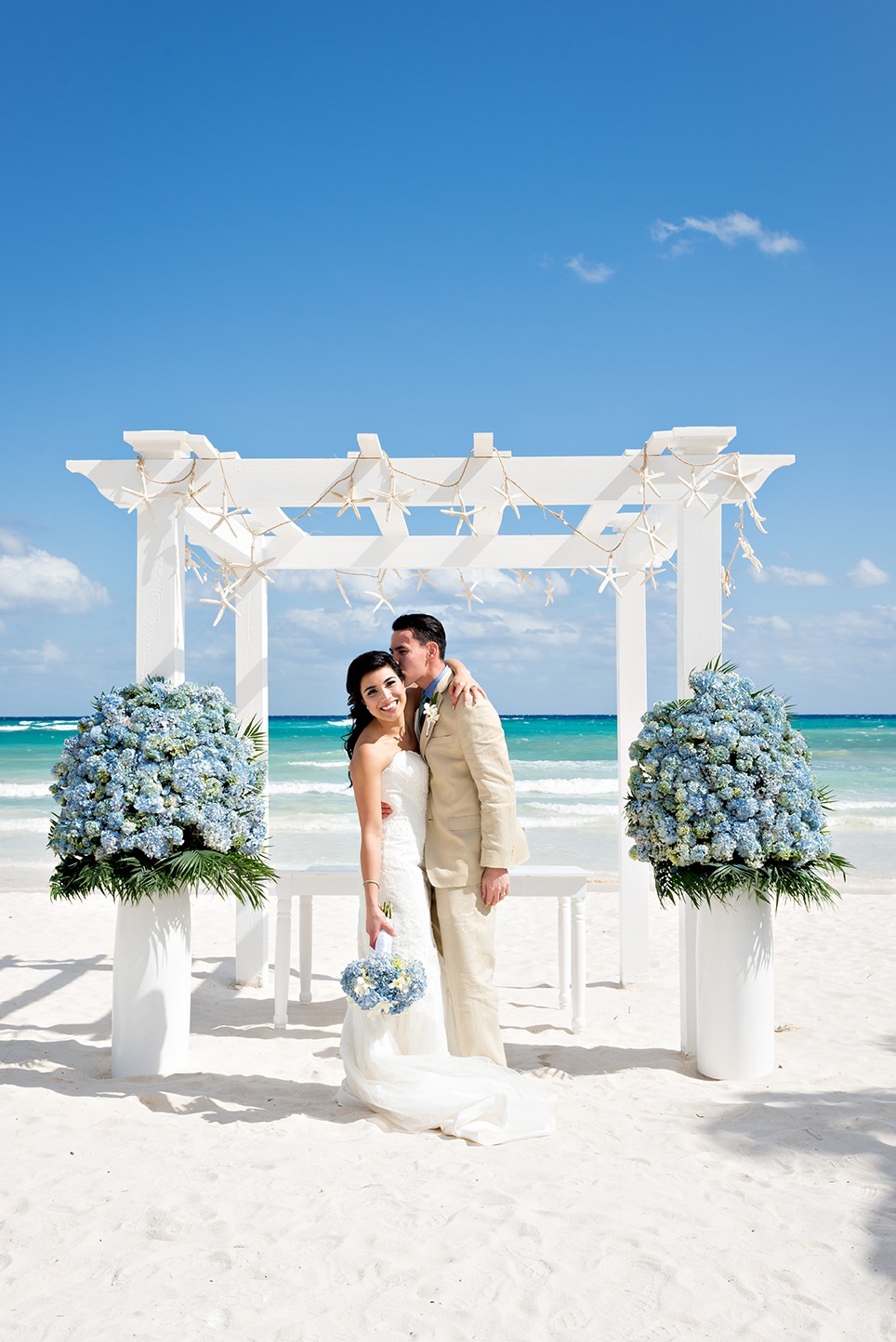 Meanwhile, the men were busy helping each other figure out how exactly one should tie a tie, and clearly no one came with the prior knowledge of You Tube tutorials for this easy task. I'm fairly certain 6 men, and 3 ties later, Chris was able to sport the tie intended for his neck for the wedding, and it didn't take long for the shenanigans to come to a standstill in anticipation for the fast approaching ceremony. Chris switched from joking, smiling Chris, to focused and attentive Chris. One thing that neither Chris nor Mel had anticipated was just how intense some of the wind blowing off the water at beach, and this uninvited guest had the couple in tears from laughter alone. Needless to say, Mel continued to look stunning with the wind lapping generously at her mildly pinned hair, working in her favour with her entire ensemble. Chris, on the other hand, wasn't so fortunate, and the wind treated his slicked back hair style in the funniest of ways. Melissa, inevitably, was constantly alternating between holding back giggles and laughter from this hair mishap, to streams of tears of joy which would fall silently and unexpected along her cheeks. And not a dot of makeup was ruined during the duration of this ceremony, which makes her praise of YouTube makeup tutorials a resounding success! These two looks stunning standing at the altar, and starring deep into each other's eyes with so much love, tenderness, and appreciation for one another. Every wedding is different, and all couples love each other, that is a given, but there was a very beautiful spark shared between these two that must be stated. Again, perhaps it's going back to the lack of a wedding party, and the fact that all eyes were on these two, but their love and adoration for each other could not be overlooked. After the symbolic mixing of two tones of sand, and the signing of their documents, they were ready to seal everything with a kiss and be officially newlyweds. And not only were Mel and Chris raising their fists in earnest success, but several sneaky low-fives as a congratulatory gesture.
There were plenty of hugs shared between family and friends following their suave continued exit from the ceremony, where in the depths of the shadows of the palms, they were able to steal a few private minutes to themselves. It gave them a chance to share a toast before the cacophony of congratulations and the like still awaiting them back on the beach. Melissa and her brother, Lucas, also took some much needed time to themselves to really allow the excitement to settle. As her baby brother, he was overwhelmed with his happiness for his older sister, and the moments they shared between themselves was touching, and required some less intrusive camera action. When they were feeling a little less camera shy, we jumped on the opportunity to snap a shot of the joyous siblings. And of course, proceeded on with photographing the newlyweds creatives shots. Mel and Chris had some "must have" shots, and those, coupled with our own ideas, made for a really fun photo shoot with just the two of them. Trying to take advantage of the natural and slightly diffused early evening sun, we managed to get around to different areas of the resort so we could capitalize on an array of scenic backgrounds. Of course, as always, it gives the couple a chance to breathe, relax, and enjoy some quiet time chatting with each other, kissing, smiling, laughing and most importantly, getting excited referring to each other as husband and wife. Before long, it was time to wrap things up on the beach, and head to the restaurant for some much needed nourishment via the lovely buffet available at Grand Palladium.
The dinner was delicious and the company sitting among their guests was entertaining to say the least. Having decided against a wedding party, the couple decided to forego the usual line up for speeches, instead taking the opportunity themselves to say a huge and warming thank you to all the friends and family that traveled South to see them marry one another on the beach. The floor was then opened to the guests to steal the microphone as they saw fit. A close friend, Jeff, had unexpected expired passport issues, and had to miss his flight. Needless to say, Mel and Chris were not expecting him to be in attendance until lo and behold, he surprised them during cocktail hour! It seemed like the unexpected "gifts" just kept on giving, so much so that Melissa even managed to give Chris a fat and bloody lip during her attempt to smash a piece of the wedding cake in his face via the plate rather than her hands. Lucky for everyone, Chris is a pretty good-humoured gent, and took the bloody lip like a champ. There were apologies, there were kisses, and the night continued as planned, which meant time to hit the private beach bash awaiting everyone. Guests gathered some drinks for the journey, and eventually we made our way to the transparent LED dance floor laid out in the middle of the sand, with lights strung up, a private bar set and ready to serve, and a beach bonfire ready to help keep everyone warm during the cooler temperatures of the evening. The dance floor and the bonfire were enjoyed equally throughout the night, as those February nights can bring with them a bit of a chill. And the party went on until the wee hours of the night, with not an unsmiling face to be seen.
Recent Weddings, Couples & Families