Grand Palladium Riviera Maya Wedding Photography
Riviera Maya
Playa del Carmen
Tulum
Cozumel
Isla Mujeres
Samantha & Sébastien
Samantha and Sébastien were both more on the bashful and quiet side of things, but that didn't halt them from bringing the love when it came to their newlyweds session at Grand Palladium Resorts. With plenty of memorable charms attached to Sam's bouquet, we knew that their closeness to their family played a large and significant role in their marriage.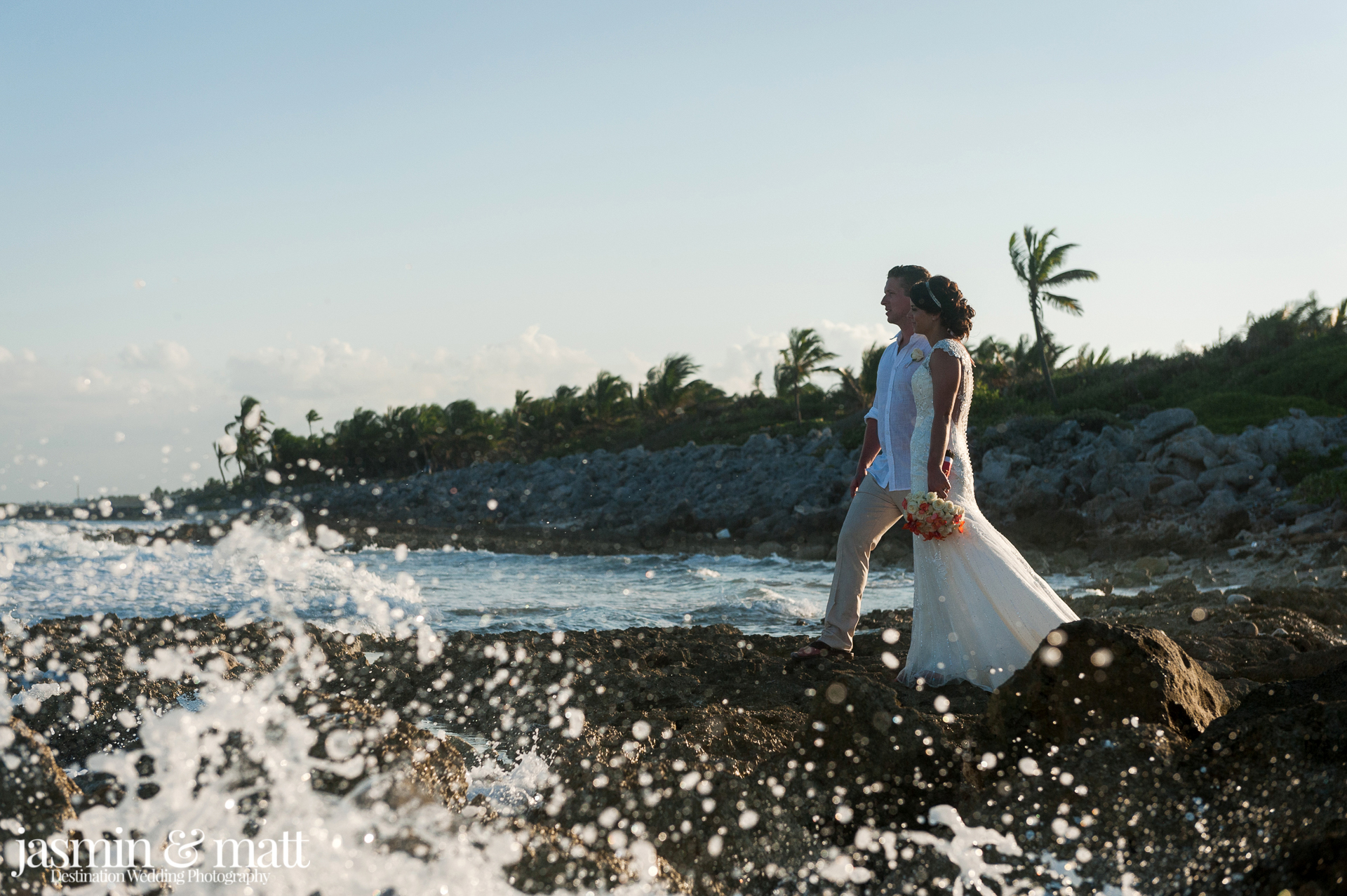 When Samantha reached out to us to document her and Sébastien with their most intimate "I Dos", one of her biggest concerns was ensuring there would be ample time to photograph the friends and family in attendance alongside their significant others. This was one of the sweetest, and most considerate, wedding gifts we had experienced being asked to be a part of, and couldn't have been happier with everyone else's surprise reaction when we announced what was happening. Sam & Seb were surrounded by their closest, and dearest, and it made for some personal, some private, and some heartfelt photos while taking time with them and their guests after the ceremony.
Samantha & Sébastien, here's to the next chapter in your married lives! We wish nothing but the best to the two of you and everything that awaits you both with married life!
If you're searching for fun & professional photographers ready to capture the smiles, the tears, and everything in between, look no further than Jasmin & Matt Photography. We are proud Canadians living in the heart of the Riviera Maya, ready to create some lasting memories from your wedding day, so contact us here today!
Feels Like Home - Chantal Kreviazuk
Recent Weddings, Couples & Families