Grand Sirenis Riviera Maya Wedding Photography
Riviera Maya
Playa del Carmen
Tulum
Cozumel
Isla Mujeres
Katelyn & Jason
An Overcast yet Fun Destination Wedding at Grand Sirenis Riviera Maya
Athletic and adventure-seeking Katelyn & Jason had unfortunate luck with weather, much like other couples before them. Despite a slight ceremony location adjustment at Grand Sirenis Riviera Maya, they did not allow grey skies and the possibility of rain to lessen the fun times ready to be had with their wild and crazy crew from the Canadian prairies.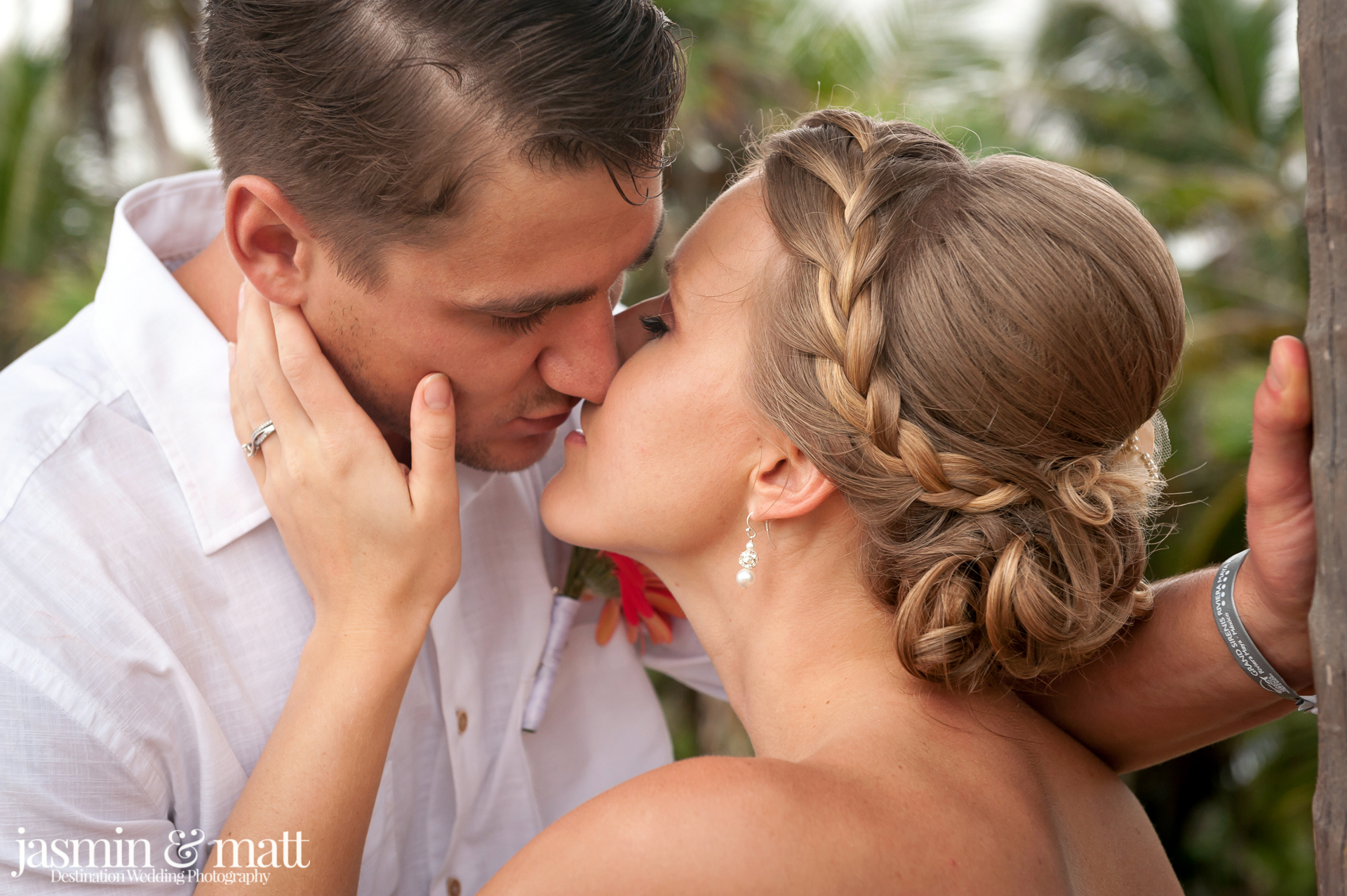 When you grow up in a small town, you truly value your family and longtime friendships. Even if you stray from your home town, you find yourself returning often, to help your parents on the farm during the busy times of the year. It took a few chance meetings, and some time apart during the school year, for Katelyn & Jason to connect before they decided to start dating. Once they were together in Saskatchewan, their penchant for adventures brought them all over Western Canada, snowboarding, camping, hiking, fishing, you name it! Katelyn explains: "Jason and I are a lot alike, but we definitely have differences that compliment each other and make our relationship strong. We are quite competitive with one another whether in the kitchen, sports, or the gym- we push each other to be our best! We are both very energetic and love to have fun with our friends, dogs, and family."
Katelyn & Jason, here's to your adventure of a lifetime! May your hearts lead you to all sorts of interesting places worldwide, with each other, side-by-side!
If you're searching for fun & professional photographers ready to capture the smiles, the tears, and everything in between, look no further than Jasmin & Matt Photography. We are proud Canadians living in the heart of the Riviera Maya, ready to create some lasting memories from your wedding day, so contact us here today!
Sunny and 75 - Joe Nichols
Recent Weddings, Couples & Families