Grand Sunset Princess Wedding Photography
Riviera Maya
Playa del Carmen
Tulum
Cozumel
Isla Mujeres
Stephanie & Nico
With a mutual love for travel, and several vacations under their belts, it was an easy decision for lovebirds Stephanie & Nico to want to fly elsewhere for their wedding. Throw into the equation family and friends travelling from all over the Americas, and choosing a centrally-located spot like the East coast of Mexico was the perfect solution.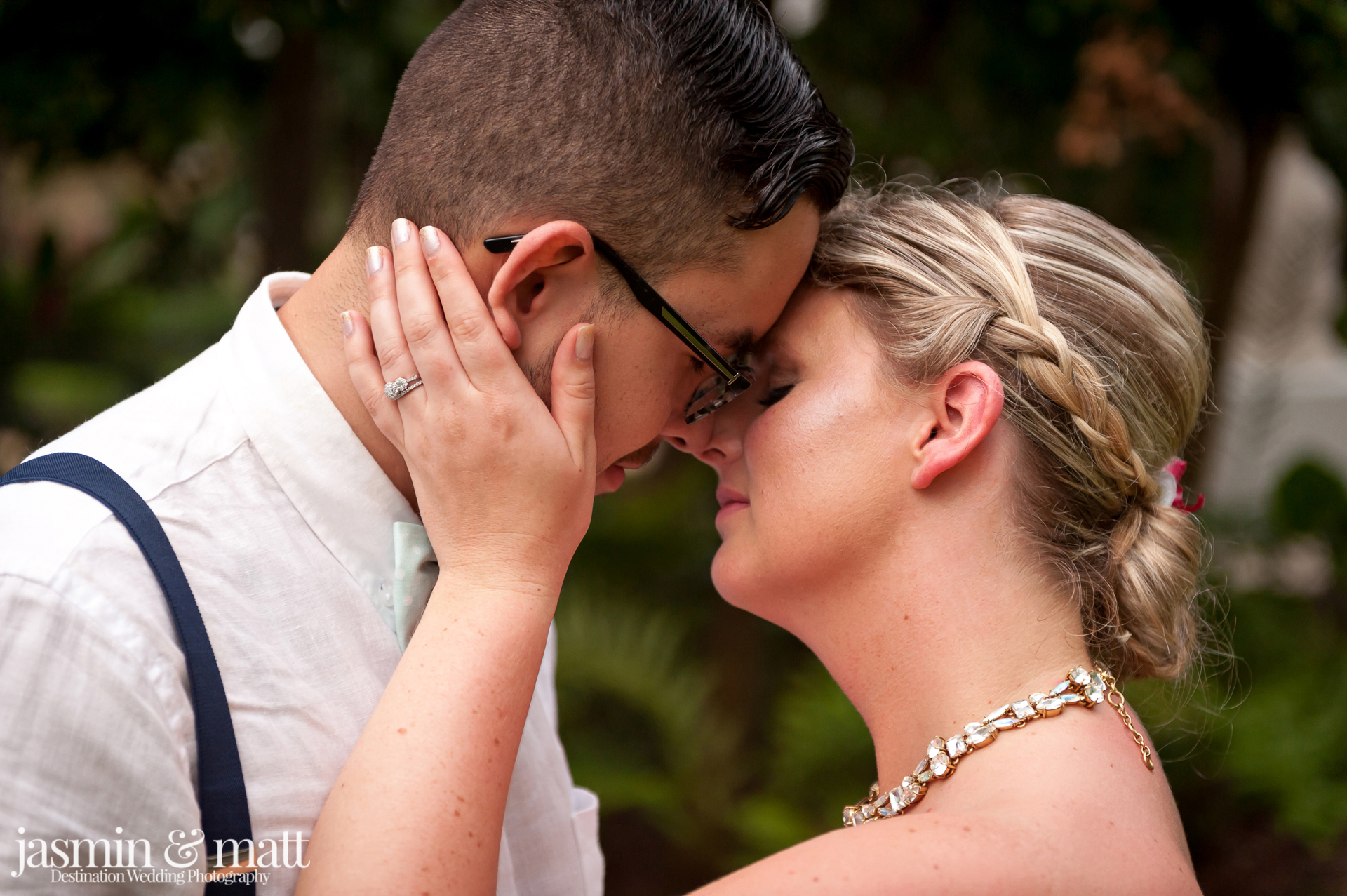 The weather was a bit of a downer, with looming grey skies and the uncertainty of rain, but that did not matter! Even with last minute changes at Grand Sunset Princess to both the ceremony and reception locations, every person in attendance was in good spirits. Even when a bouquet delivery mix-up occurred and bridesmaids were left empty-handed, they embraced the challenge, and gleaned from the plethora of fresh flora surrounding the grounds. As the saying goes "When the world gives you lemons, make lemonade!"
As the day progressed swiftly into the reception, we had no idea what lay ahead of our evening. It was nothing short of spectacular to you realize your bride & groom either took dancing lessons, or brushed up on their skills, to dazzle and amaze the guests. It was the perfect segue into the fun night ahead of us, complete with our Photobooth station set up, and some impromptu sing-a-long moments to the lost hits of the 90s. So here's to the future that lays ahead of Steph & Nico, may it be rich in a healthy mix of quiet moments with books, puzzles & doggie cuddles to adventurous moments of travel and world exploration.
If you're searching for fun & professional photographers ready to capture the smiles, the tears, and everything in between, look no further than Jasmin & Matt Photography. We are proud Canadians living in the heart of the Riviera Maya, ready to create some lasting memories from your wedding day, so contact us here today!
I Won't Let You Go (Darling) - Hedley
El Amor - Tito El Bambino
Recent Weddings, Couples & Families