Occidental Cozumel Wedding Photography
Riviera Maya
Playa del Carmen
Tulum
Cozumel
Isla Mujeres
Stephanie & Yin
A Romantic Destination Wedding in a Diver's Paradise at Occidental Cozumel
Stephanie & Yin are an athletic couple, who feel most in their element when active, be it hiking, marathon training, skiing, kayaking, camping or cross-fit. They also share an intense passion for scuba diving, basing all travel plans around where they can explore the deep waters. Naturally, a wedding at Occidental Cozumel on the gorgeous island of Cozumel made perfect sense.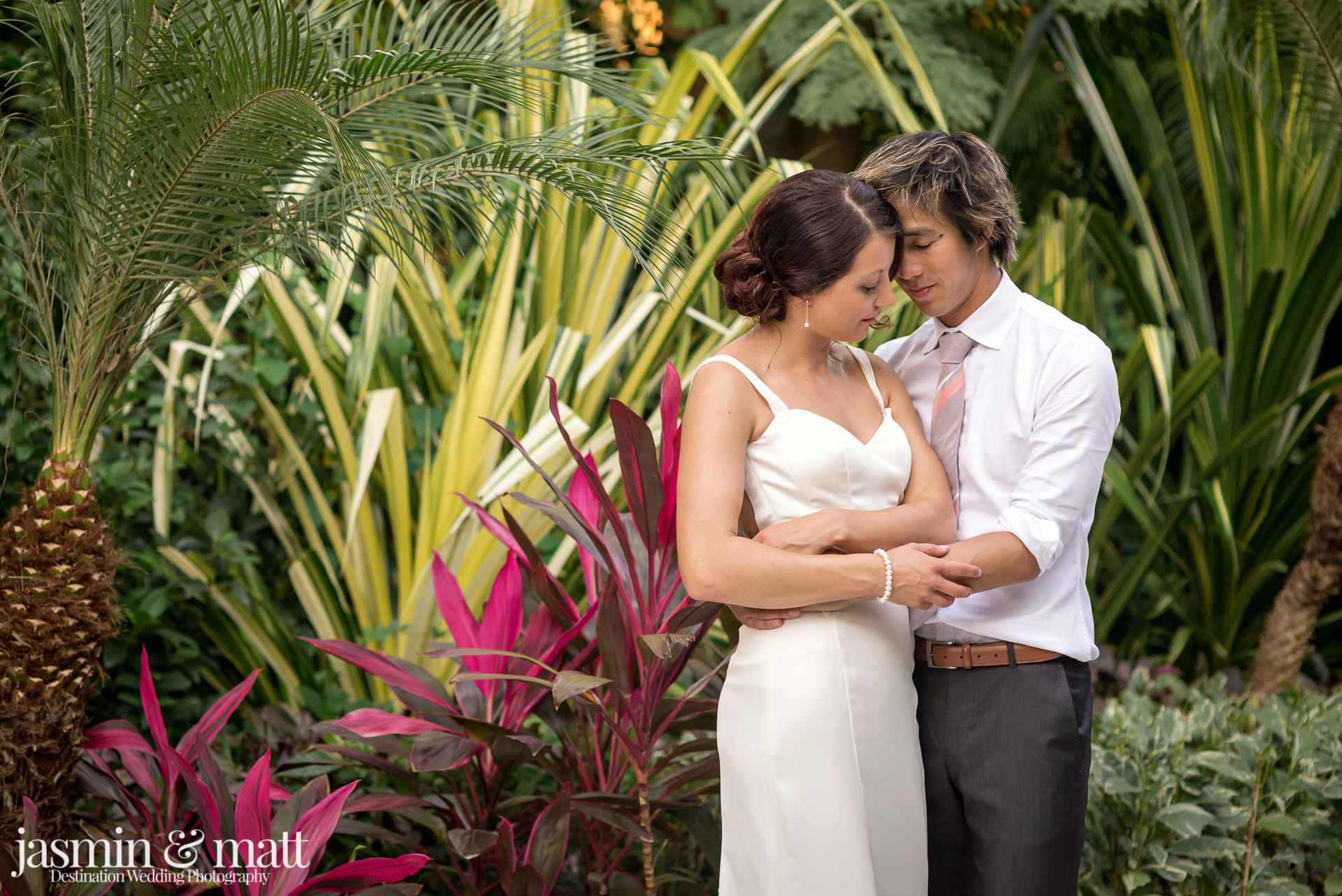 On the topic of scuba diving, what better time than now to *dive* (all puns intended) right in about Yin's charming underwater proposal! As Stephanie retells the tale, "Where most couples go on their honeymoon, we went just to dive, Maldives. Being half way across the world, and on a liveaboard for several days, I did not expect Yin to propose on this trip. It was too risky… several flights, lots of water, minimal luggage and security. But he did it.
On our last dive of the liveaboard trip, he proposed underwater. What was supposed to happen and what actually happened are two different stories, but my heart melted either way. During our safety stop, Yin pulled out a banner made by one of the dive guides, "Stephanie, will you marry me?". I immediately said yes (verbally, underwater, I might add) and then gave him the underwater signal for "OK". With a near empty tank, it was hard to stay below the surface, so at that point I went up, not realizing that Yin had the ring with him and had pulled it out underwater. On the surface he presented me with the ring and everyone cheered. Following, we had breakfast on the boat (that was a 0600 dive) and toasted with a bottle of champagne a wonderful American couple bought for us. It was perfect!"
Stephanie & Yin, what can we say here that we haven't already said in person? You two are such a perfect pair, sweeter than pie, and we are so happy to call each other friends now. We are thrilled what the future has in store for you both, and look forward to catching up every time we're back in Canada or you're visiting Mexico.
If you're searching for fun & professional photographers ready to capture the smiles, the tears, and everything in between, look no further than Jasmin & Matt Photography. We are proud Canadians living in the heart of the Riviera Maya, ready to create some lasting memories from your wedding day, so contact us here today!
Michael Franti - Life is Better with You
Recent Weddings, Couples & Families