Riu Yucatan Playacar Wedding Photography
Riviera Maya
Playa del Carmen
Tulum
Cozumel
Isla Mujeres
Jessica & Derrick
A Pleasantly Charming Destination Wedding at Riu Yucatan Playacar
Jessica & Derrick's guests required very little convincing when asked to fly from the dreary UK to the sunny beaches of Playa del Carmen for their charming destination wedding at Riu Yucatan Playacar.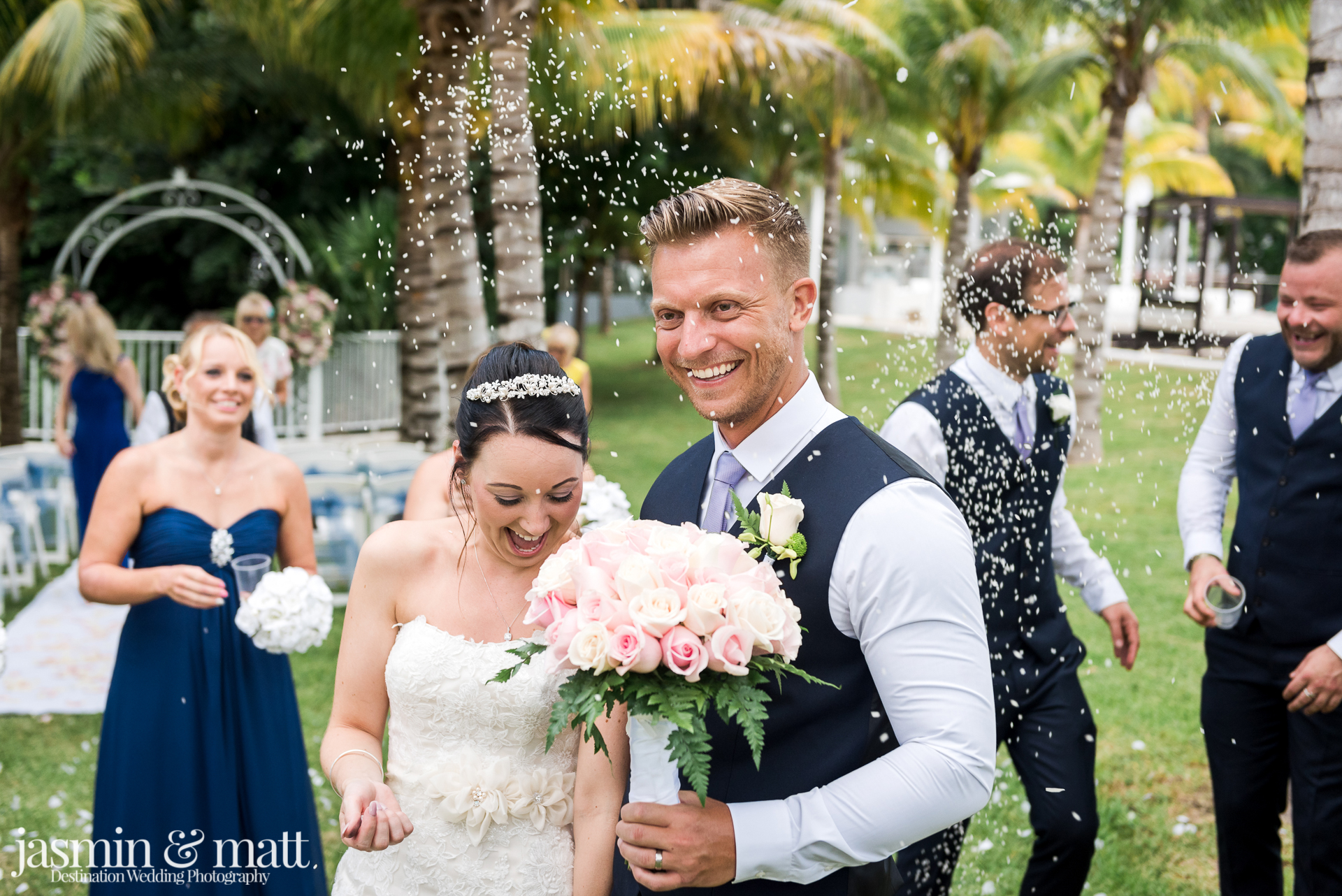 Despite the Yucatan peninsula experiencing 4 distinct seasons, most folks joke that there's really only two: the sunny season and the rainy season. Autumn falls into the latter, but you would never have guessed it from the perfect day we had for Jessica & Derrick's wedding. It was a fortunate and welcomed gorgeous day, perfect for a bride who had this to say about their choice of location "We are both so very excited to be coming back to Mexico, as we came to Mexico back in 2010. We always said we wanted to come back as it was like paradise but have never had the chance to until now" Riu Yucatan Playacar's semi-private garden setup is cute & quaint, with few onlookers and gawkers, as are common at the resorts in Playacar. The guests were all so happy to be there, but more specifically, Jessica & Derrick's children were nothing but giggles and smiles. Harrison loved the responsibility of being ring bearer, holding his mother's bouquet when asked, and showering them in bubbles and rice when walking down the aisle.
Jessica & Derrick, we hope you look back on your time in Mexico with a fondness in your hearts and smiles on your faces. Your kids had a once in a lifetime opportunity, and we wish your family nothing but the best in the years to come!
If you're searching for fun & professional photographers ready to capture the smiles, the tears, and everything in between, look no further than Jasmin & Matt Photography. We are proud Canadians living in the heart of the Riviera Maya, ready to create some lasting memories from your wedding day, so contact us here today!
Recent Weddings, Couples & Families