Jewel Runaway Bay Jamaica Wedding Photography
Riviera Maya
Playa del Carmen
Tulum
Cozumel
Isla Mujeres
Kayla & Aaron
A Charmingly Sweet Destination Wedding at Jewel Runaway Bay in Jamaica
When our long-time friends from back home in Winnipeg, contacted us to do their destination wedding at Jewel Runaway Bay in Jamaica, there was only one very obvious answer from us both. I don't know who was more ecstatic about the wedding, Kayla & Aaron, or Matt & I! Needless to say, we welcomed the opportunity with open arms, and have zero regrets, and by the sounds of it, and the resulting photos, neither do they!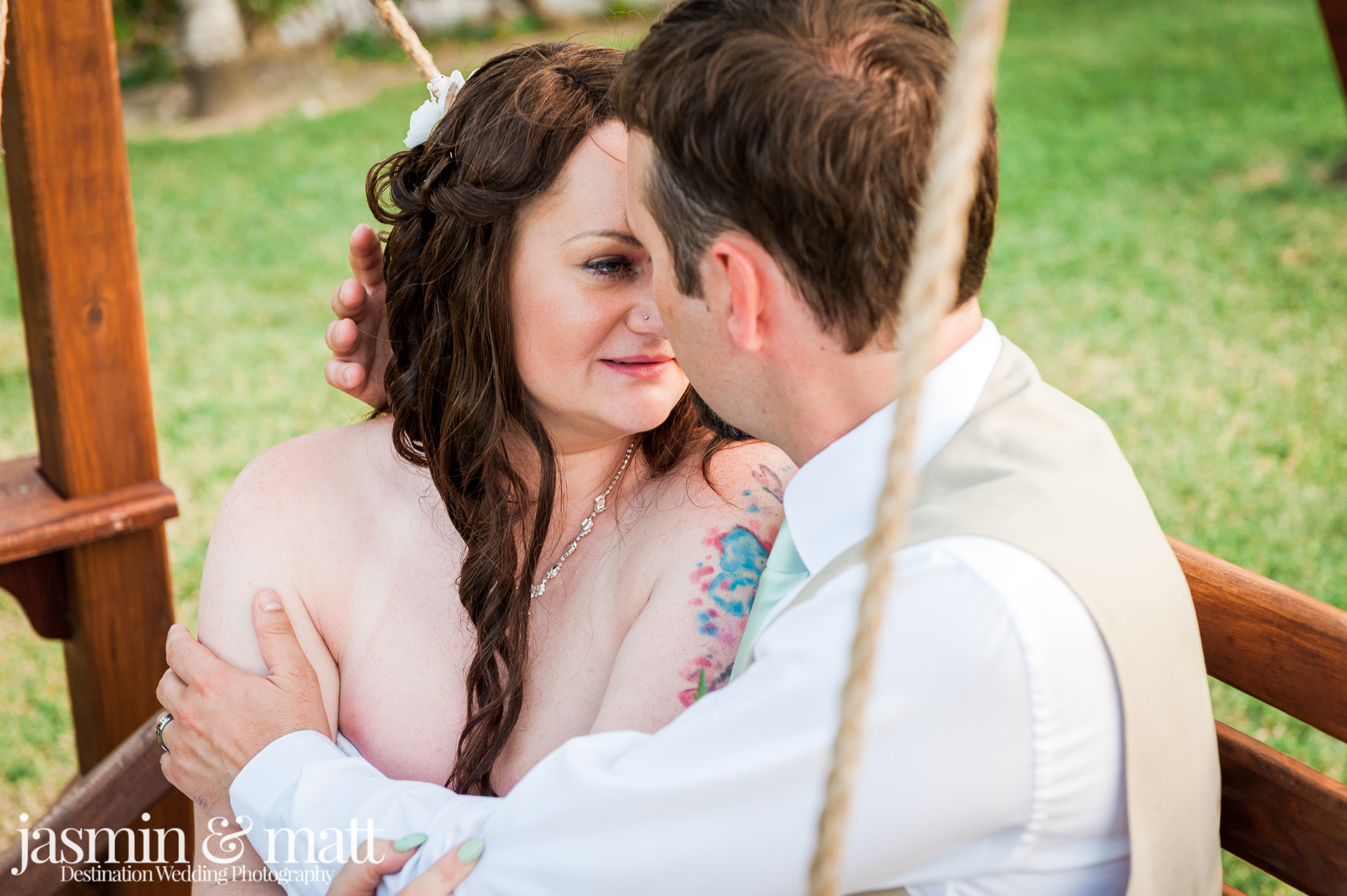 Where do I even begin to talk about Kayla & Aaron? Our friendship with them goes back nearly a decade, so it was not only our pleasure to photograph their dream wedding, but an honour. They are some of the sweetest & friendliest folks we have ever met, always going above and beyond for those closest to them. We shared the same anniversary date (mind you one full year apart) prior to their wedding, and have loved watching their relationship grow from day one. They compliment each other so well, and are raising one hell of a rad dude (can't say little anymore, he's practically my height now). Kayla's the sporty one with her ever growing list of dodgeball teams and kicking ass in her spare time at roller derby. Meanwhile Aaron's a straight up techie, the mastermind behind All Your Base Winnipeg, with a plethora of computer & tech knowledge. Best of all, both are delightfully nerdy on so many levels, it's no wonder we became fast, lifelong friends.
As for Jamaica, well, let's just say if the opportunity to visit that country ever presents itself, jump on it! Everyone we met the entire trip were not only friendly and kind, but always ready to have a good time. Kayla & Aaron's officiant had everyone laughing and smiling throughout the entire ceremony, and when their mouth-to-mouth cake sharing ritual went awry, we are so happy we were there to capture Aaron's smooth save. All in all, everything was perfect. Absolutely perfect. We couldn't have asked for a better excuse for a vacation.
If you're searching for fun & professional photographers ready to capture the smiles, the tears, and everything in between, look no further than Jasmin & Matt Photography. We are proud Canadians living in the heart of the Riviera Maya, ready to create some lasting memories from your wedding day, so contact us here today!
Recent Weddings, Couples & Families