Azul Fives Playa del Carmen Wedding Photography
Riviera Maya
Playa del Carmen
Tulum
Cozumel
Isla Mujeres
Kristen & Michael
A Pristine & Picturesque Sky Deck Wedding at Azul Fives Hotel
Kristen and Michael's love, dedication and devotion for each other has been an unfolding story years in the making. Not ones to let schooling, travel or distance become obstacles, they embraced how it made their relationship thrive, only growing stronger throughout the early years, bringing them to the wedding of their dreams at Azul Fives Hotel 11 years later.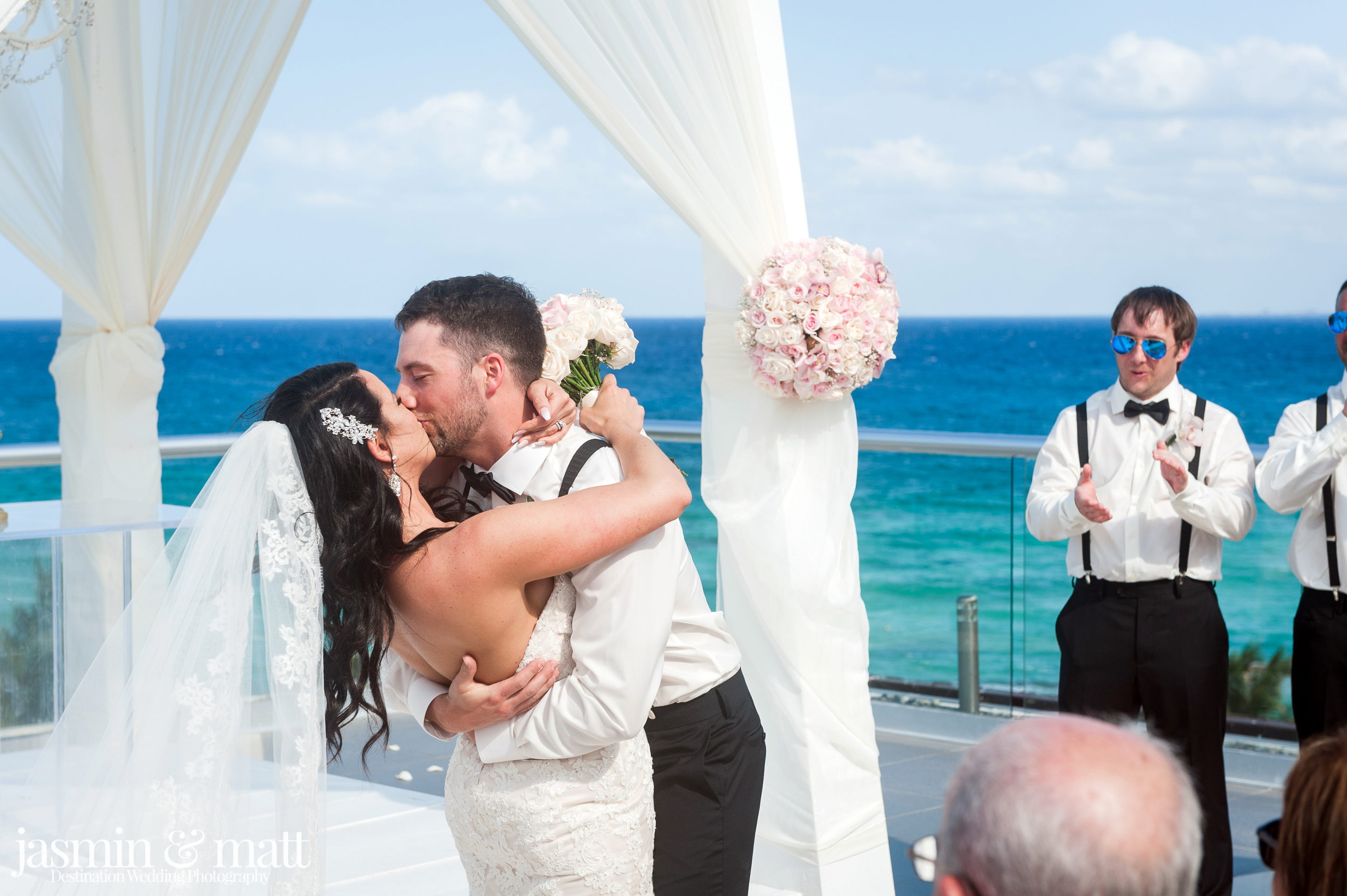 Growing up on the island of Newfoundland, they had both travelled extensively around their home province, as well as enjoyed a handful of Caribbean tropical vacations together to Jamaica, Dominican Republic and Mexico. They have their sights set on more travel, leaving the continent to explore other parts of the world and add more unique stamps to their passports. Until then, they are plenty content with the life they have built together in Ottawa, in their newly acquired house and rescue family of two cats and one dog. As Kristen mentions "We love the outdoors and try to stay active. Going to movies is something we do for a low key night but we also love to get together with friends and drink the night away." The newlyweds were so overwhelmed with such a wonderful turnout for their wedding, and were ecstatic to be surrounded by their closest family and friends who they don't see as frequently since relocating to Ontario. Needless to say, they celebrated in style, and definitely drank the night away in a state of euphoric merriment.
Kristen & Michael, here's to your many adventures together; past, present, and future! May your lives continue to prosper & thrive, and that you find yourselves vacationing in Europe in the next handful of years!
If you're searching for fun & professional photographers ready to capture the smiles, the tears, and everything in between, look no further than Jasmin & Matt Photography. We are proud Canadians living in the heart of the Riviera Maya, ready to create some lasting memories from your wedding day, so contact us here today!
Rose of my Heart - Johnny Cash
Recent Weddings, Couples & Families