Sandos Caracol Eco Resort Wedding Photography
Riviera Maya
Playa del Carmen
Tulum
Cozumel
Isla Mujeres
Debbie & Kris
A Calm & Close-Knit Destination Wedding at Sandos Caracol Eco Resort
Debbie & Kris had weather on their side for their "I Dos" on the beach, with a warm ocean breeze yet still sheltered from the sun with the unique ceremony structure offered at Sandos Caracol Eco Resort. This also meant no uninvited on-lookers in the distance, unintentionally (or intentionally) photobombing your beach ceremony, and subsequent wedding photos.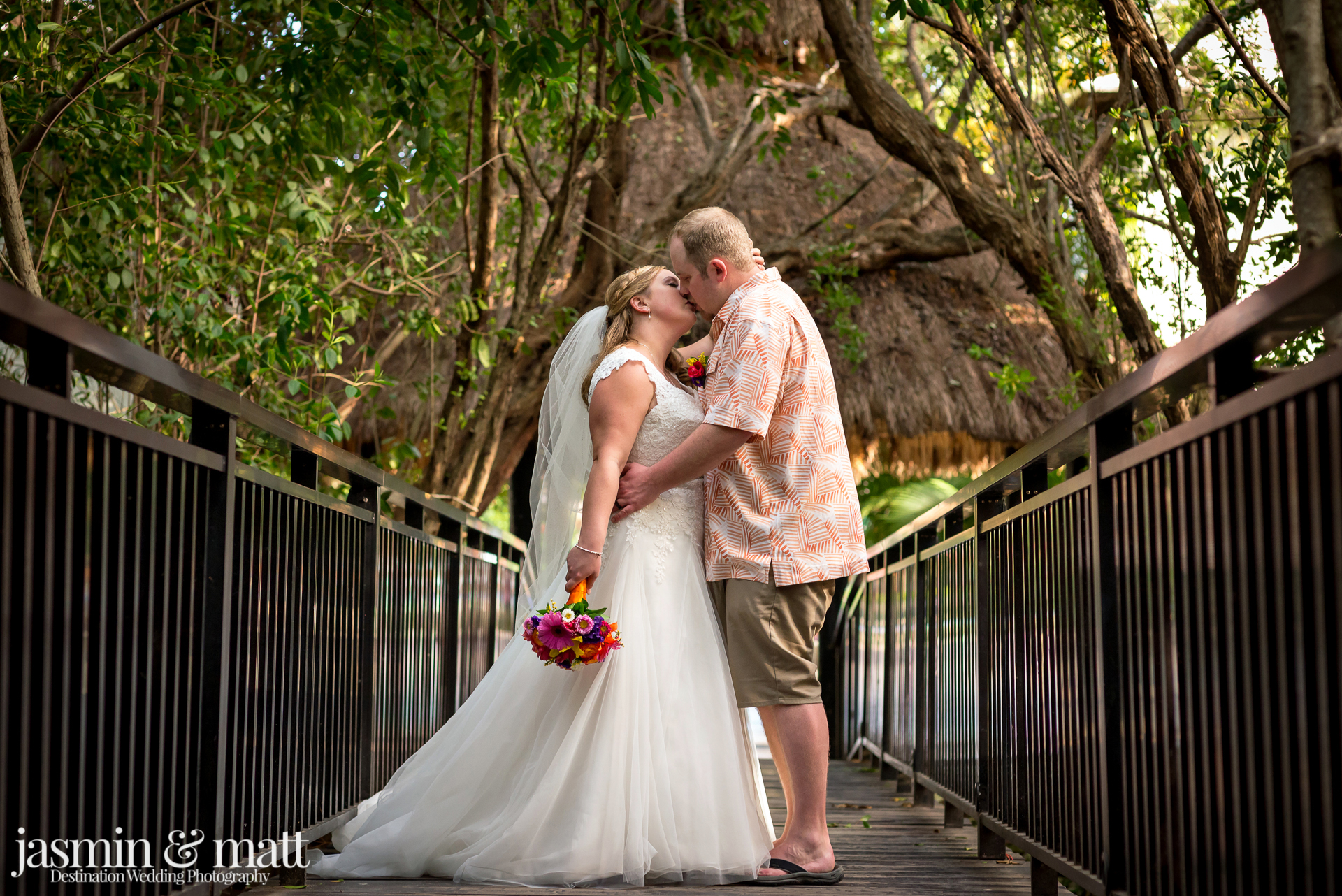 Debbie's wedding day had a special focus of including everyone important in her life with Kris. This meant even paying tribute to those no longer with us via small keepsakes such as a memento plaid heart, and the inclusion of a single white rose in her bouquet. Everyone in the wedding party appeared beyond ecstatic to be celebrating their wedding, bringing them one step closer to starting a family in the Western Coast of Canada.
As Debbie even mentioned in her testimonial after receiving her photos "We are loving all of the pictures we have seen so far! EEK We are so excited!!! Looking forward to doing holiday family pictures in the future!!" And to that we say, "Absolutely! Yes please!" We can't wait to see what the future has in store for Debbie & Kris and would love to photography their family in the years to come.
If you're searching for fun & professional photographers ready to capture the smiles, the tears, and everything in between, look no further than Jasmin & Matt Photography. We are proud Canadians living in the heart of the Riviera Maya, ready to create some lasting memories from your wedding day, so contact us here today!
Recent Weddings, Couples & Families