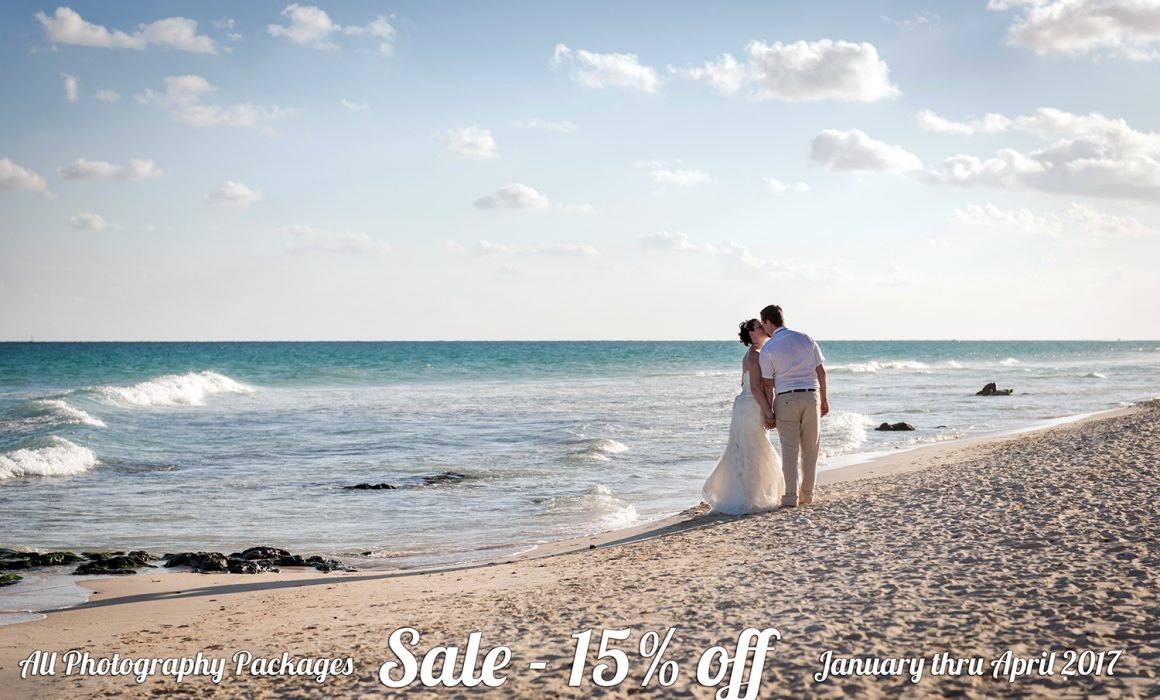 While every year has highs and lows, 2016 seems to have been a little extra rough & tough for many.  So, with that in mind, we wanted to start 2017 with a bang.
Book your January, February, March or April weddings & lifestyle photo sessions with us and save 15% on any and all of our packages.
Contact us today for more information. Visit our contact page and fill out our form, send us an email directly to [email protected] or give us a call. +52-1-984-114-3386
Let's make 2017 a year to remember for all the right reasons.
Happy Holidays
Jasmin & Matt